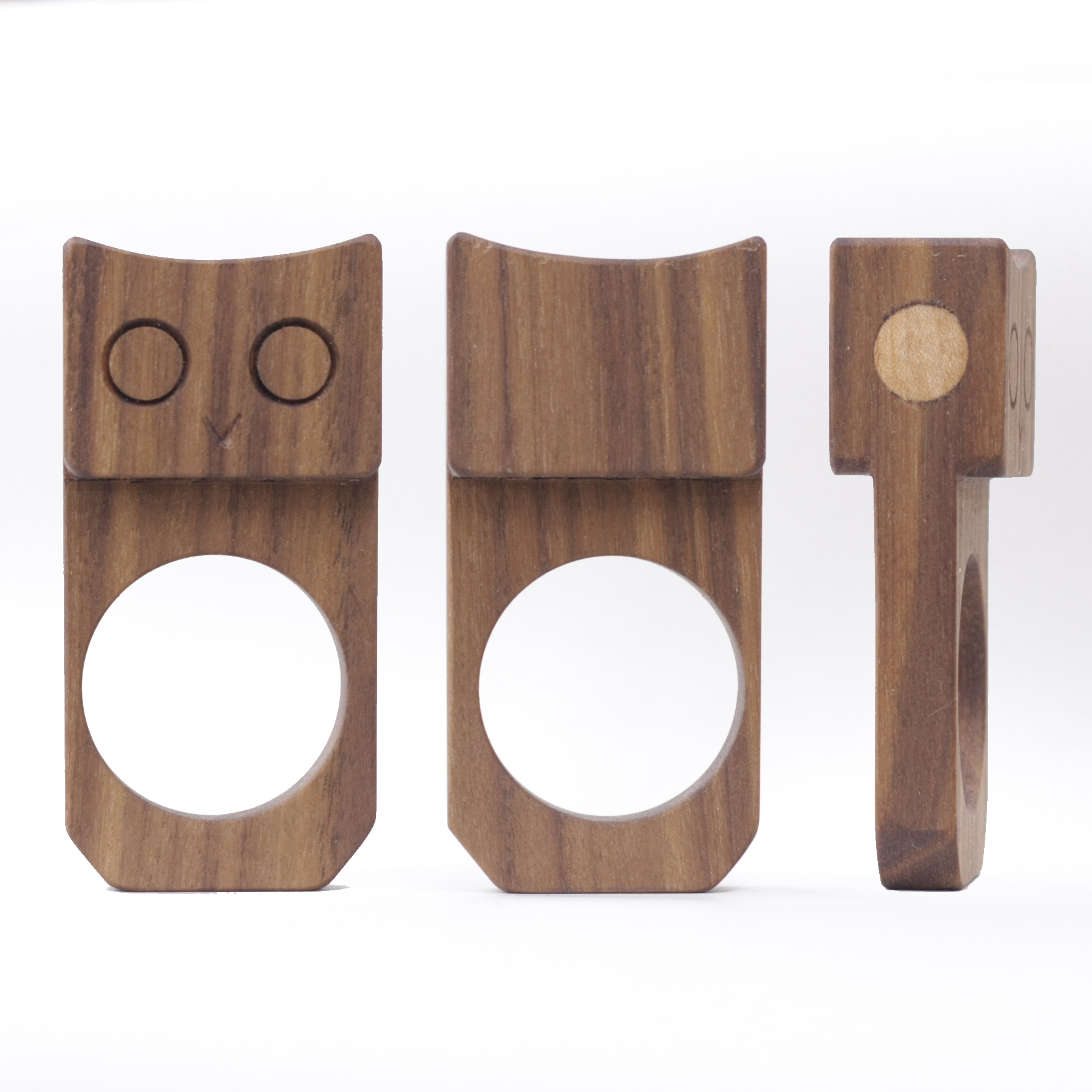 TOY SHOP
sold out
Baby Owl Baby Rattle
Most owls hoot; this one shakes, rattles, and fits perfectly into a baby's tight grip, ready to be chewed on! Available in your choice of three woods: maple, walnut, or ash.
Lightweight and featuring a variety of geometric shapes and planes, these toys are great for teething AND spatial reasoning development.
I make all of my rattles by hand using machines and hand tools. Each toy varies slightly, due to the nature of this handmade process. Baby popcorn kernels inside the owl's head produce the rattle sound. The toy is finished with Camellia Oil, which is a natural, edible oil made from pressing the seeds of the Camellia plant.
Click to watch and listen to the rattles in action!